2,025 RSD
Therapy Pure
Spot removal cream 40ml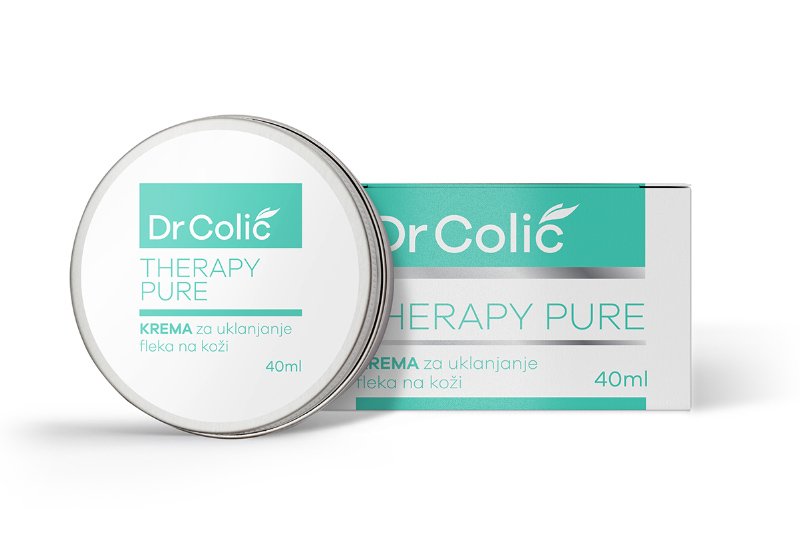 This cream, made with Alpha Arbutin efficiently removes hyperpigmentation caused by sun exposure, effective in treatment of age spots on the face and body, as well as the removal of post-pregnancy, post-therapy or acne spots.
How to use
Pure cream is applied twice a day to the area containing hyperpigmentation. Continuous application for three months is recommended for visible results. Pure cream is photo sensitive so it is recommended that it be used together with a cream with SPF.
Proper and continuous use leads to the best results.
Ingredients characteristics
Propylene Glycol Arbutin - An active component originating from bear grape seeds, ie bearberries. It can also be found in wheat or the core of a pear seed. It prevents the synthesis of melanin in the skin, because of which we have any skin colour at all. Acts as a powerful key enzyme inhibitor in the pigmentation process.
Glycerin- a plant based component which prevents the skin from losing its moisture.
Ingredients
Aqua, Paraffinum Liquidum, Isopropyl Myristate, Glycerin, Propylene Glycol, Alpha Arbutin, Carbomer, Triethanolamine, Phenoxyethanol, Ethylhexylglycerin, Parfum.
Related products
Beauty therapy
Antirid care 15 ml
2,025 RSD
1,620 RSD
-20%