-20%
2,025 RSD
1,620 RSD
Beauty therapy
Antirid care 15 ml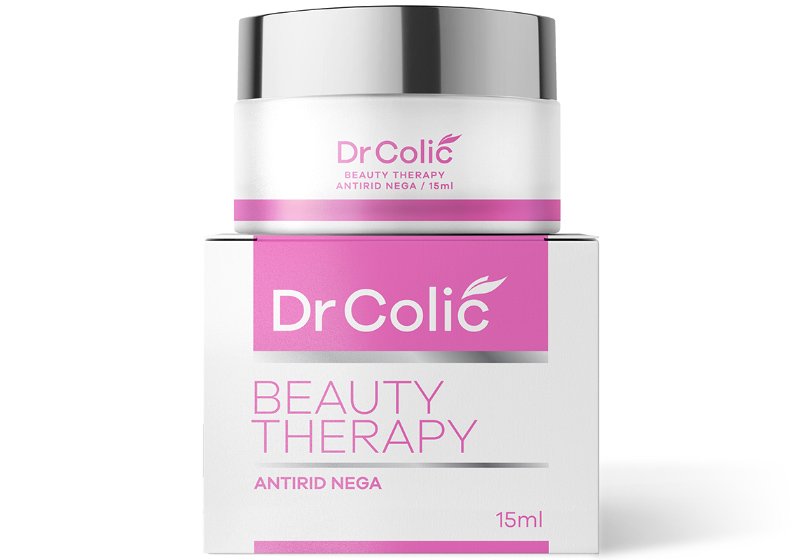 Intended for the care of delicate and sensitive skin around the eyes and lips. While in the sun, facial expressions and weather are the causes of small wrinkles so those parts of the facial skin need special care.
A light moisturising cream helps to erase the appearance of fine lines and wrinkles. Hyaluronic acid prevents dry skin, deepens wrinkles around the eyes and lips, making the skin soft and supple. Black grape seed oil acts as an antioxidant, prevents the negative effects of free radicals, regenerates the skin and restores its natural balance. Jojoba oil maintains the hydro-lipid layer of the skin, and panthenol intensively regenerates the skin and improves moisture. For all skin types.
How to use
With light movements, apply to clean skin of the sensitive area of ​​the eye and lightly dabb until absorbed. The morning treatment protects the skin from external influences, and in the evening nourishes and enhances the natural renewal of the surface layers of the skin.
Antirid care completes the treatment in its entirety with the appropriate day and night creams from the Dr Colić Beauty Therapy collection.
Ingredients characteristics
Glycerin- protects the skin from loosing moisture.
Simmondsia Chinensis Seed Oil (Jojoba oil) -  suitable for hypersensitive skin, helps hydrate dry skin, restores its radiance and makes it soft and smooth. Regulates sebum, protects against microbes, allergens and has an antiseptic effect. Rich in vitamins A, D, E, omega 6 and 9.
Panthenol- enhances skin epithelialization and effectively and quickly regenerates the skin, especially during the night and is therefore a common ingredient in night creams. Panthenol cream, that is regularly applied to the skin, significantly improves the moisture content in dry skin.
Vitis Vinifera (Black grape seed oil) is a powerful antioxidant that protects the cells from free radicals and harmful environmental factors. Easily absorbed, contains natural Vitamin E and regenerates skin. Helps the skin to maintain a normal cell structure.
Tocopheryl Acetate (Vitamin E) - binds free radicals, accelerates cell renewal and oxygen metabolism in cells. It has a strong antioxidant effect.
Ingredients
Aqua, C12-15 Alkyl Benzoate, Glyceryl Stearate, Ceteareth-20, Ceteareth-12, Cetearyl Alcohol, Cetyl Palmitate, Glycerin, Simmondsia Chinensis (Jojoba) Seed Oil, Panthenol, Dimethicone, Caprylic/Capric Triglycerides, Vitis Vinifera (Grape) Seed Oil, Tocopheryl Acetate, Phenoxyethanol, Ethylhexylglycerin, Parfum, Sodium Hyaluronate, Disodium EDTA, Citric Acid.
Related products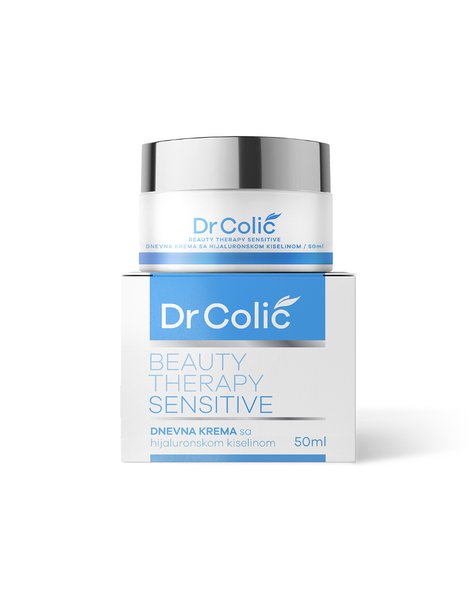 Beauty therapy Sensitive
Sensitive day cream with hyaluronic acid 50 ml
2,325 RSD
1,860 RSD
-20%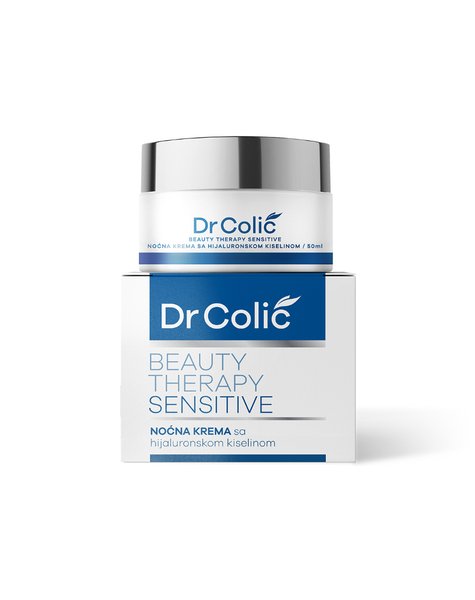 Beauty therapy Sensitive
Sensitive night cream with hyaluronic acid 50ml
2,400 RSD
1,920 RSD
-20%