-20%
2,625 RSD
2,100 RSD
Beauty therapy
Day cream with hyaluronic acid 50ml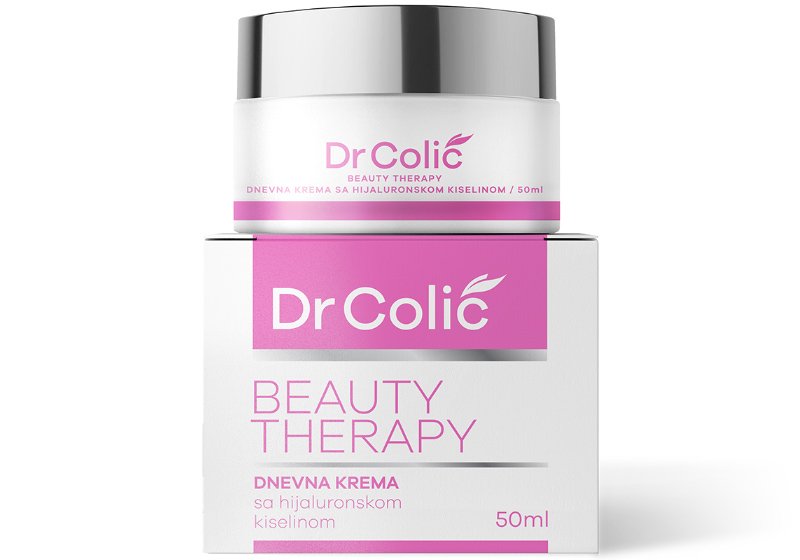 Improves the appearance of lines and wrinkles and gives the skin a fresh and firm look. Provides all day hydration and restores skin elasticity. Contains three times higher concentration of hyaluronic acid and has a texture that is formulated to remove visible traces of fatigue and to make the face fresh after waking up. For all skin types. Suitable as a make-up base.
How to use
On the previously cleansed face, gently massage the cream on the face, neck and cleavage.
Using Dr Colić Beauty Therapy day and night creams with hyaluronic acid on the skin of the face and neck give the best results to alleviate the signs of ageing and stimulate the skin to natural regeneration.
Ingredients Characteristics
Sodium Hyaluronate is found naturally in the skin; over the years its production is reduced, the skin becomes dryer, dehydrated, more prone to wrinkling. Hyaluronate acid serves as a natural water reservoir between cells and retains an amount of water that is 1000 times greater than its mass. Gives the skin moisture, making it softer and giving it more hydration and radiance.
Vitis Vinifera (Black grape seed oil) is a powerful antioxidant that protects the cells from free radicals and harmful environmental factors. Easily absorbed, contains natural Vitamin E and regenerates skin. Helps the skin to maintain a normal cell structure.
Prunus Amygdalus Dulcis (Almon oil) rich in proteins and vitamin E which is a natural antioxidant. Protects skin cells from damage and prevents the formation of wrinkles. It is well absorbed through the skin.
Tocopheryl Acetate (Vitamin E) - binds free radicals, accelerates cell renewal and oxygen metabolism in cells. It has a strong antioxidant effect.
Ingredients
Aqua, Paraffinum Liquidum, Isopropyl Myristate, Glycerin, Propylene Glycol, Polysorbate-80, Vitis Vinifera (Grape) Seed Oil, Prunus Amygdalus Dulcis (Sweet Almond) Oil, Triethanolamine, Carbomer, Tocopheryl Acetate, Parfum, Phenoxyethanol, Ethylhexylglycerin, Disodium EDTA, Sodium Hyaluronate.
Related products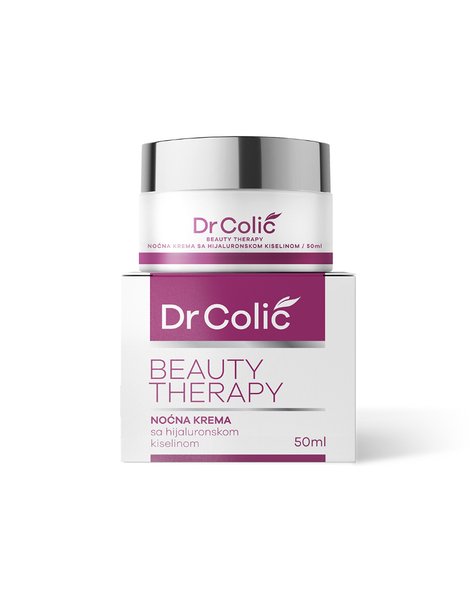 Beauty therapy
Night cream with hyaluronic acid 50 ml
2,700 RSD
2,160 RSD
-20%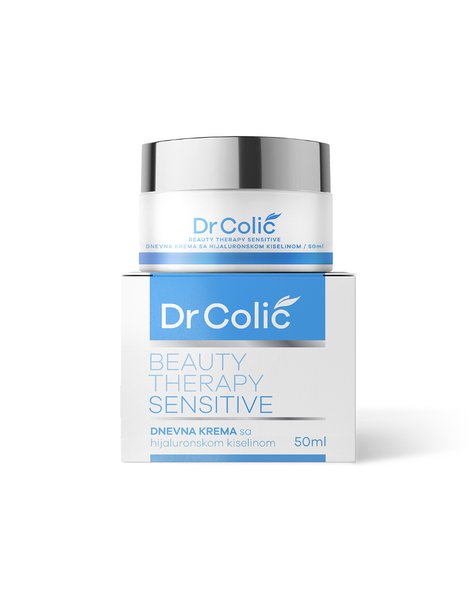 Beauty therapy Sensitive
Sensitive day cream with hyaluronic acid 50 ml
2,325 RSD
1,860 RSD
-20%