3,600 RSD
Age Code
Revitilazing night cream with argan stem cells
The night cream is an effective formulation with an appropriate ratio of active components that are used as an advanced treatment for the initial signs of skin aging. The intensive formula instantly releases energy from the cells and triggers energy reserves that activate the cell renewal process. Anti-wrinkle face care cream, recovers the skin during the night, improves the tone, revitalizes it and makes it radiant and fresh in the morning. Intensively stimulates connective tissue regeneration, collagen and elastin production.
With regular use with a day cream, it improves the condition of the skin faster.
How to use
Apply the cream on cleansed skin after the face serum.
The cream is intended for all skin types and is applied in the evening as part of regular care for the face and neck.
With regular use with a day cream, it improves the condition of the skin faster.
Ingredients characteristics
Argan stem cells have a twofold effect - protecting the skin and affecting the revitalization of stem cells contained in the skin. Besides accelerating the natural process of skin regeneration, stem cells help slow down the ageing process.
Niacinamide increases skin moisture, stimulates microcirculation and accelerates epithelialisation. Has an anti-inflammatory effect and strengthens the skin's defensive capabilities.
Creatine is the skin's own natural organic acid which is distributed in the places that require the most energy. It is used as advanced treatment for the early signs of skin ageing.
Centella asiatica extract intensively stimulates the regeneration of connective tissue and the creation of collagen and elastin.
Hyaluronic acids specific structure provides intensive, immediate and constant hydration of the skin.
Hydrating complex ensures the transfer of moisture into the deepest layers of the skin, ensuring intensive immediate and long-term hydration.
Ingredients
Aqua, Cetearyl Ethylhexanoate, Caprylic/Capric Triglyceride, Glycerin, Polyglyceryl-3 Methylglucose Distearate, Stearyl Alcohol, Glyceryl Stearate, Centella Asiatica Extract, Creatine, Cera Alba, Pentylene Glycol, Fructose, Urea, Citric Acid, Sodium Hydroxide, Maltose, Sodium PCA, Sodium Chloride, Sodium Lactate, Trehalose, Allantoin, Sodium Hyaluronate, Glucose, Phenoxyethanol, Ethylhexylglycerin, Niacinamide, Dimethicone, Parfum, Hydroxyethyl Acrylate/Sodium Acryloyldimethyl Taurate Copolymer, Squalane, Polysorbate 60, Argania Spinosa Callus Culture Extract, Isomalt, Lecithin, Xanthan Gum.
Related products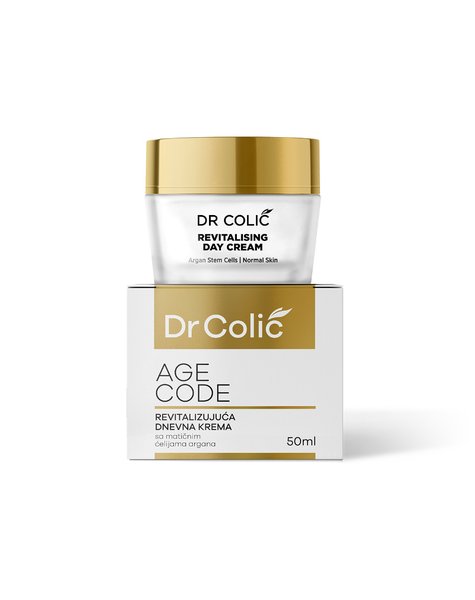 Age Code
Revitalizing day cream with argan stem cells
3,450 RSD
Age Code
Revitalising serum with argan stem cells
3,675 RSD