3,675 RSD
Age Code
Revitalising serum with argan stem cells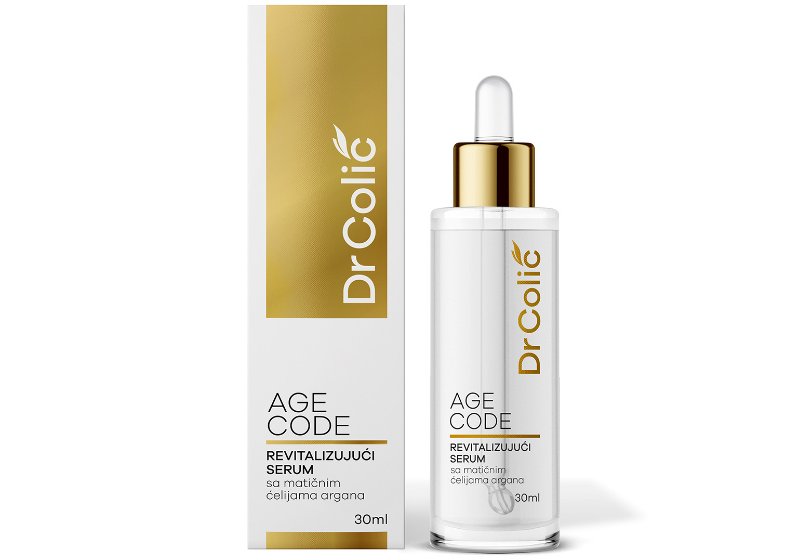 Revitalising serum with arga stem cells is an enriched essence that makes the skin velvety and smooth as satin. Minimizes the depth of wrinkles and offers a visible reduction of them, and achieves a smoother and tighter skin appearance. Argan stem cells, in anti-aging treatment, are used to help preserve the vitality of our stem cells by acting directly on the basic factors of chronological skin aging. The essence has extremely fast absorbing properties, fine light texture that does not burden the skin.
It provides an instant wrinkle filling effect thanks to the intense hydration it provides. It penetrates into the deepest layers and enhances the action of the cream. It is intended for all skin types.
How to use
The serum is always applied to the washed and well-cleaned face and neck. It is recommended to apply the serum every morning, and preferably in the evening before the night cream. It is always applied with the cream, almost never alone. The serum is a very desirable daily treatment in order for our favorite cream, whether day or night, has a complete and impactful effect.
Ingredients characteristics
Argan stem cells have a twofold effect – protecting the skin and affecting the revitalization of stem cells contained in the skin. Besides accelerating the natural processes of skin regeneration, stem cells help slow down the aging process.
Hyaluronic acid, due to its specific structure, provides intensive, immediate and constant hydration of the skin.
Zhen Shen has an anti-aging effect, acts against skin infection and inflammation, enhances collagen regeneration and maintains skin elasticity. It used for the adaptation of the organism in conditions of increased effort and stress.
Ingredients
Aqua, Glycerin, Panax Ginseng Root Extract, Argania Spinosa Sprout Cell Extract, Isomalt, Lecithin, Sodium Benzoate, Polysorbate 20, Phenoxyethanol, Ethylhexylglycerin, Sodium Hyaluronate, Carbomer, Parfum, Sodium Hydroxide.
Related products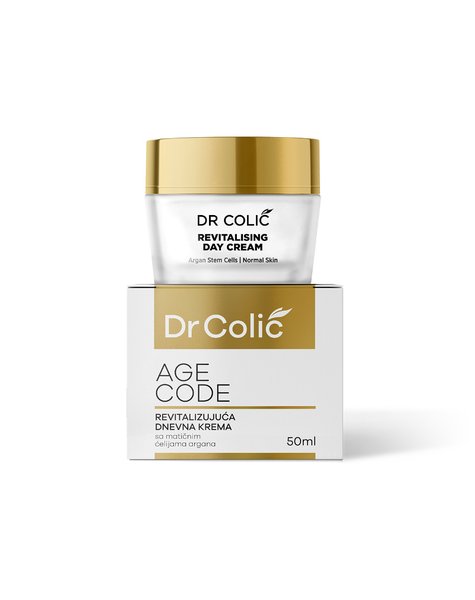 Age Code
Revitalizing day cream with argan stem cells
3,450 RSD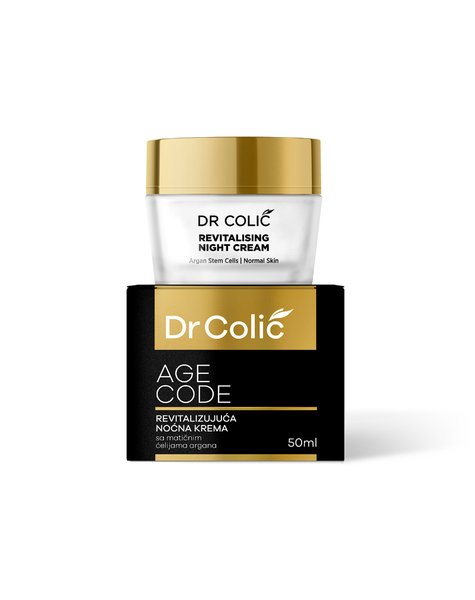 Age Code
Revitilazing night cream with argan stem cells
3,600 RSD