-30%
340 RSD
238 RSD
Facial Mask
Deep clean facial mask with sage, green tea extract, hyaluronic acid and collagen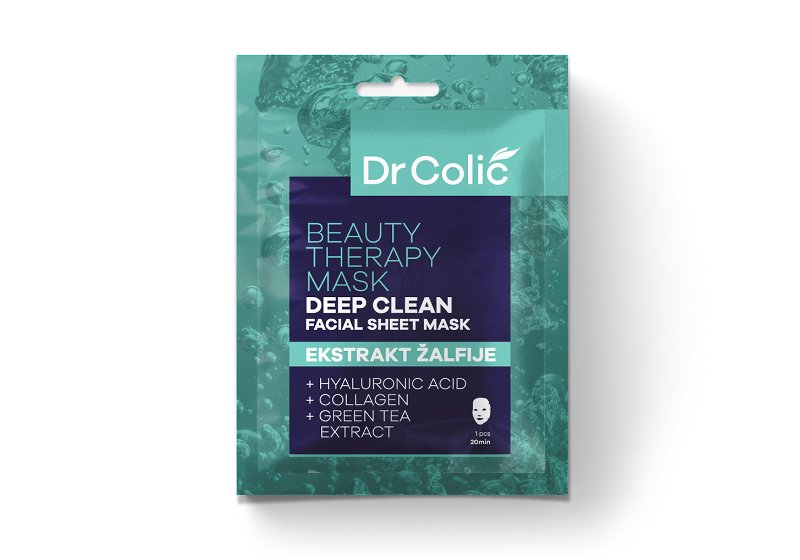 The facial mask with hyaluronic acid and collagen is ideal for skin that requires additional nourishment, greater resilience and better hydration. In combination with sage, it deep cleans, disinfects and soothes the skin. Sage is one of the most powerful antioxidants, making the skin radiant and healthy. Green tea reduces redness, treats extremely oily skin and reduces pores. It soothes the skin and has an anti-inflammatory effect, decreasing the discomfort experienced by persons with problematic skin.
Best results are achieved when used once to two times per week, as an addition to the regular Dr. Colić face care creams. In this way, your skin receives all the necessary elements and strong active substances needed for a fresh, youthful look and protection. 
How to use
Apply the mask onto clean, dry skin and gently apply pressure to the edges until the mask is surely stuck on your face. Remove the mask after 20 minutes, and gently massage the remaining serum into your face, neck and cleavage.
Ingredients characteristics
Sage has multiple effects, from slowing down the effects of crow's feet and older age freckles, to regulating the level of sebum on the skin and cleaning acne and pimples off it.
Hyaluronic acid not only helps with creases in the skin, but allows for deep hydration making the skin smooth and elastic throughout the day.
Collagen is a structural protein in our skin which provides it with elasticity, allows the skin to retain its texture and strengthens the skins overall resistance. Collagen rejuvenates the skin from the effects of ageing, damage from the sun, and from stains or scars caused by acne.
Ingredients
Aqua, Cetearyl Isononanoate, Ceteareth-20, Cetearyl Alcohol, Glyceryl Stearate, Glycerin, Ceteareth-12, Cetyl Palmitate, PEG-40 Hydrogenated Castor Oil, Phenoxyethanol, Parfum, Sodium Hyaluronate, Hydrolyzed Collagen, Benzoic Acid, Dehydroacetic Acid, Camellia Sinensis Leaf Extract, Salvia Officinalis Leaf Extract.
Related products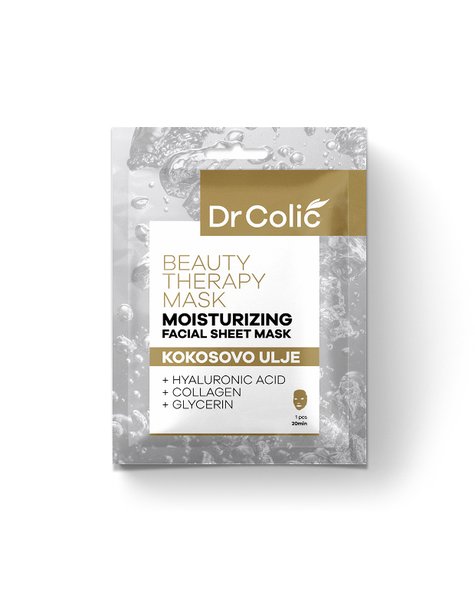 Facial Mask
Moisturising facial mask with coconut oil, hyaluronic acid and collagen
340 RSD
238 RSD
-30%
Facial Mask
Detoxing facial mask with caffeine, hyaluronic acid and collagen
370 RSD
259 RSD
-30%